Enders Analysis provides a subscription research service covering the media, entertainment, mobile and fixed telecommunications industries in Europe, with a special focus on new technologies and media.
We cover all sides of the market, from consumers and leading companies (e.g. Vodafone, ITV, BT, Sky, Virgin Media, Apple, Google and others), to regulation.
Today, Enders Analysis offers its subscribers research generated by a programme covering the major commercial, regulatory and strategic issues in mobile and fixed line telecoms, TV and the Internet, as well as the major content businesses such as music, publishing and advertising. Our focus is on the European markets but we assess all key trends and regulatory issues in our sectors in major markets such as the US or Japan.
Our research is independent, impartial and grounded in analysis. It is not influenced by stock market considerations or corporate finance mandates. We have no interest in acting as advocate and promoter of new technologies or of specific companies and their strategies, unless we believe in them.
We aim for the quality of real understanding that our readers need as they consider investment decisions.
In our view, this provides us with a significant competitive advantage over existing sources of research.
Investment banks may struggle to provide truly objective research because of potential conflicts of interest, while the demands of short-term sales and trading desks and the constraints of regulatory compliance limit the scope of their work. Market research firms, industry analysts and even independent consulting firms all face strong pressures to exaggerate the speed of adoption of new technologies and the prospective success of market participants, and assume that capital will be available for speculative schemes. In contrast, Enders Analysis is unconstrained and free to focus on the needs of its clients. We are proud of our record of accurate predictions since 1997.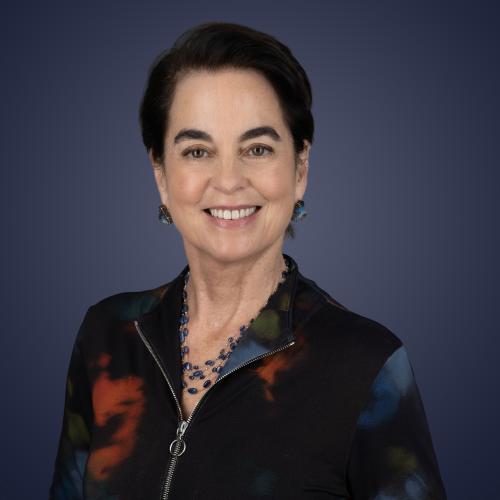 Claire Enders
Founder
Claire Enders is the founder of Enders Analysis, which is the leading British independent research company of the creative industries, the broadcast economy and digital exploitation models. Claire has actively supported and helped to transform over 100 charities engaged with social and conservation issues. Since 1999, she has helped to raise over £30 million, principally for the Natural History Museum, NSPCC/Childline, the Dundee V&A Design Museum and the Zoological Society of London. In 2016 Claire was made a Fellow of the Royal Television Society for her significant contribution to television. Claire is a graduate of Yale and of the London Business School.